Real Fruit. Real Refreshing.
Deliciously refreshing hard kombucha that's small batch brewed with real, organic ingredients and nothing artificial. Crisp, dry and never too sweet.
Brew A Better Tomorrow
Mate Maker co was founded by a group of mates that asked a simple question; if you choose to drink, why not drink better? Something that's made with better ingredients and better for the world around us.
We felt like there was a gap in the market for an organic, better for you alternative that is transparent in its ingredients; so we set out to make an alcoholic beverage with no tradeoff between flavour and calories.
Read more
Mate Maker Mango, Peach Smash Hard Kombucha

Golden hour captured in a can. This full flavor bevvy of amazingness captures the tropical collision of mangos and peaches with the citrus splash of lemon to create the perfect drink for kicking back with your mates this summer.
Mate Maker Pineapple Sundream

With every sip of Sundream you'll be transported to the warm tropical shores of Mexico where its rich and diverse culture has inspired this refreshing tropical and smooth beverage. This hard kombucha draws its influence from tepache, a traditional Mexican beverage made from fermented pineapples and regional spices that has been shared between friends and family for centuries.
Mate Maker Blood Orange P.O.G

Dive into this tropical party wave that combines real Passionfruit and Guava with Blood Orange for a new spin on a Hawaiian classic that's the ultimate beachside sipper.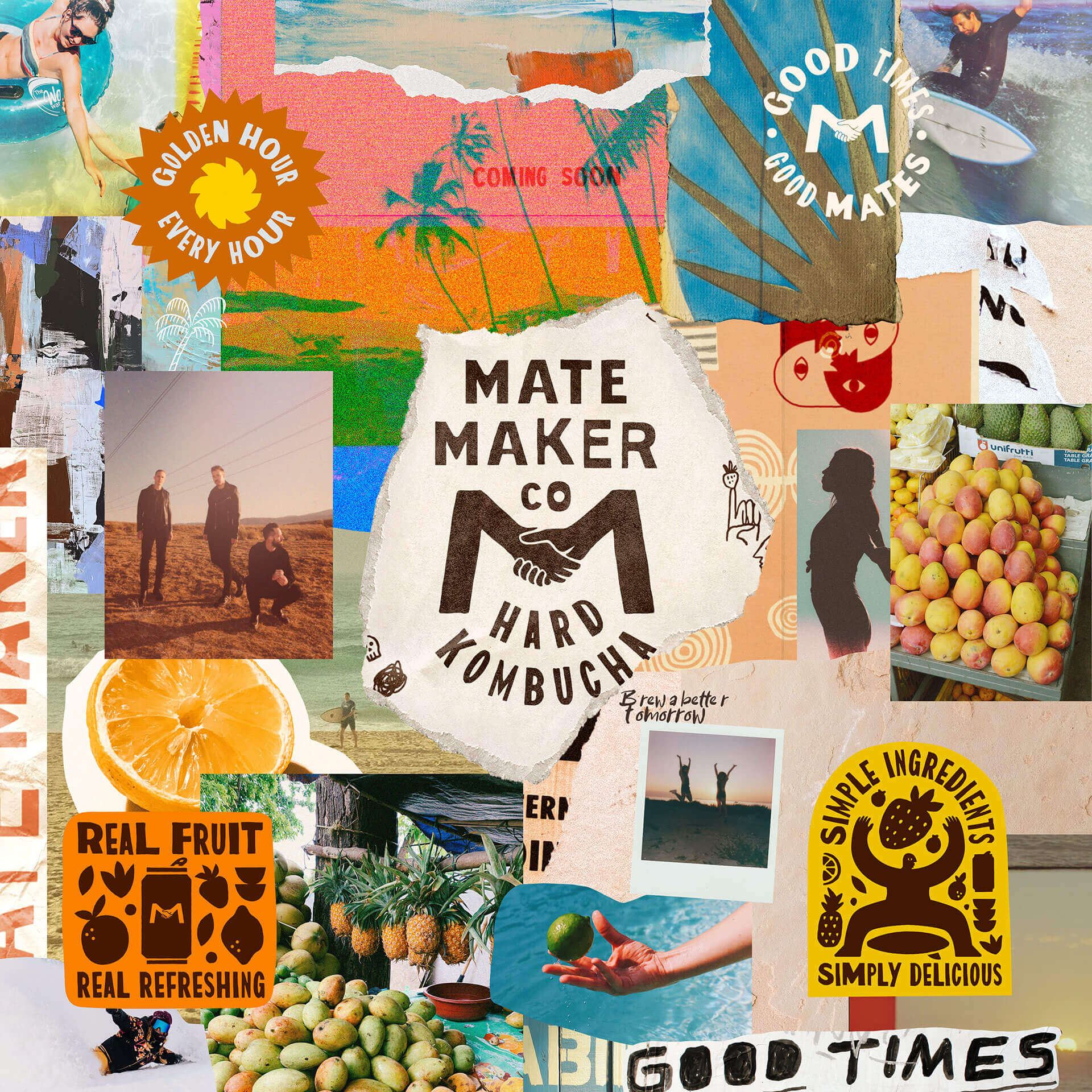 Owners
We're a group of lifelong friends from all walks of life who teamed up to build a sustainably minded drinks business that embraces transparency – with the goal of bringing people together, while giving the planet a high five.
We've made it our mission to craft a simple and delicious beverage that's made with real, organic ingredients and nothing fake or artificial.
View Owners